we build relationships, it doesn't matter where in the world you are.
Falorni Tech is the key partner for your business
Falorni Tech is the industrial division of  Falorni Gianfranco Srl, a historical Italian company serving the glass industry since 1958.
Officially branded in 2015, Falorni Tech has built a reputation for its professionalism, quality of service and flexible approach to meeting its Customer's needs. The expertise of Falorni Tech comes from a deep knowledge of the glass melting technology: thanks to its skilled TEO and its experience as supplier of glass melting furnaces (regenerative, recuperative and oxy-fuel type), Falorni Tech can operate not only as Main Contractor for EPC Project but as a trustworthy consultant for institutional and private investors in the glass industry ( hollow and float).

Falorni Tech develops and supplies innovative solutions for pre-existing high capacity industrial glass plants. The expertise available from the Falorni Tech embraces glass melting furnaces (regenerative, recuperative and oxy-fuel), together with complete distributors and forehearths, including coloring sections.
All the solutions are designed to overcome in the glass industry production (container, tableware, mineral wool, pharma, mosaic, frit).
Decades of experience and comprehensive know-how in the hollow glass industry inspired our approach: our customers are fully supported by a global sales and service network of highly qualified staff who understand the applications and industries they serve.
Falorni Tech combines engineering, installations and tailored solutions for the glass industry with particular focus on:
Efficiency for time, money-saving, reliability & safety
Active listening of the customer which fosters understanding and empathy
Quality performance and positive attitude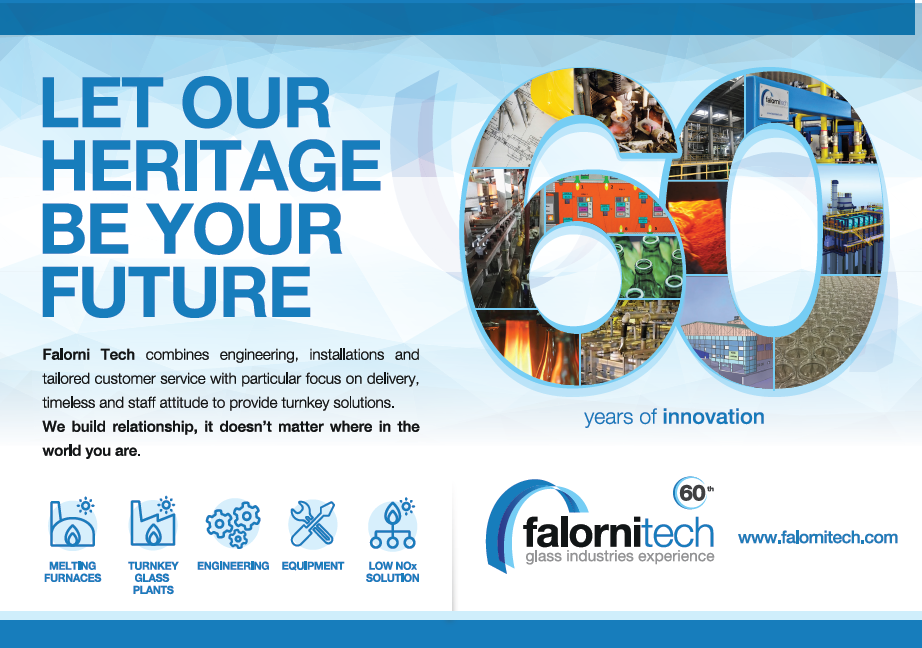 Salva
Salva
Salva