FLEX-COND glass conditioning system: BOOSTING THE NNPB PROCESS  
Compared with the conventional Blow-Blow process, NNPB demand more rigorous requirements of the process variables and general setup. However, it should be emphasized that despite the relevance of a cutting-edge IS machine, the key issue in NNPB production is the thermal homogeneity of the melted glass achieved in the conditioning forehearth.
Only by the proper combination of technologies that involve the whole forehearth, the achievement of suitable thermal homogeneity can be possible. The Flexible Glass Conditioning System by Falorni Tech has been developed to serve this objective: before all, the glassmaker who wants to turn its production in NNPB must be sure of the performance of its glass conditioning system. And the FLEX-COND system represents the optimal combination of technologies, properly upgraded since 2010, that works for reaching the highest level of Thermal Homogeneity Index (THI) with values beyond 98% with flint glass
Lightweight container by NNPB is the strictest target of every container glass producer. Falorni Tech is presenting its Flexible Glass Conditioning System to make NNPB production possible. This customer-driven solution is crucial for achieving suitable thermal homogeneity at the spout entry.
The design of flex-cond forehearth features radiating heating by means of air/gas premixed burners installed in the channel sides and a dual cooling circuit in the superstructure which can combine different cooling methods.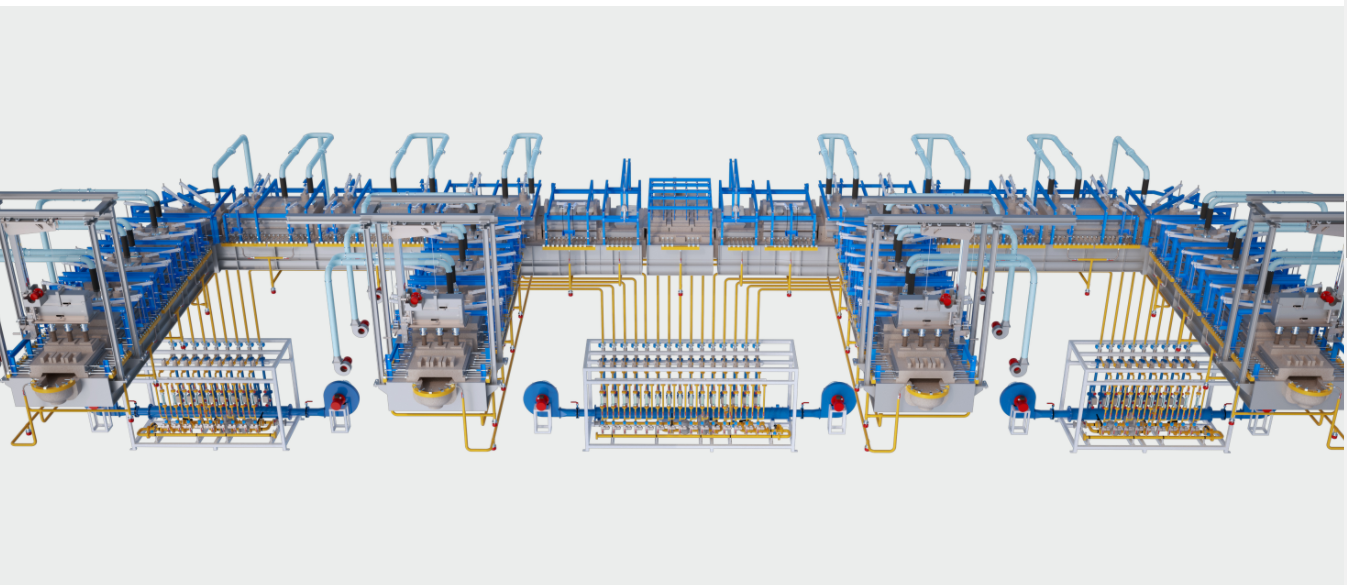 FLEX-COND  fits the production needs with the incomparable capability to set and maintain stable and high-performance thermal conditions of the glass:
Heat the channel sides without any cooling
Heat the channel sides with direct cooing in the midline
Heat the channel sides with indirect cooling in the midline
Heat the channel middle without any cooling
In the FLEX-COND forehearths, the channel zones superstructure is designed with a winged roof profile that creates independent and separated areas across the channel width. This means the possibility to manage separately the cooling and heating effect not only within the channel length but within every single zone (two-dimension control of heating/cooling distribution).
The superstructure is then provided with a composite ducting system in which hot gases and/or cold air are managed to flow by the action of dampers and forced air. The FLEX-COND superstructure has a modular design and can be used both in distributor and forehearths. The standard design size is for channel width from 26" to 48". Tailored and bigger dimensions can be designed as well up to 54" (tandem massive production). The geometry of the forehearth (width, length) is calculated considering the required range of pull rate, glass color, inlet conditions, and layout so that there's normally not a straight and unique solution possible.
The capacity of production required for one single forehearth can range from 30 tons/day (smallest unites) up to more than 200 tons/day, for the biggest and massive production of containers.
To discover more about FLEX-COND and its related technologies  click here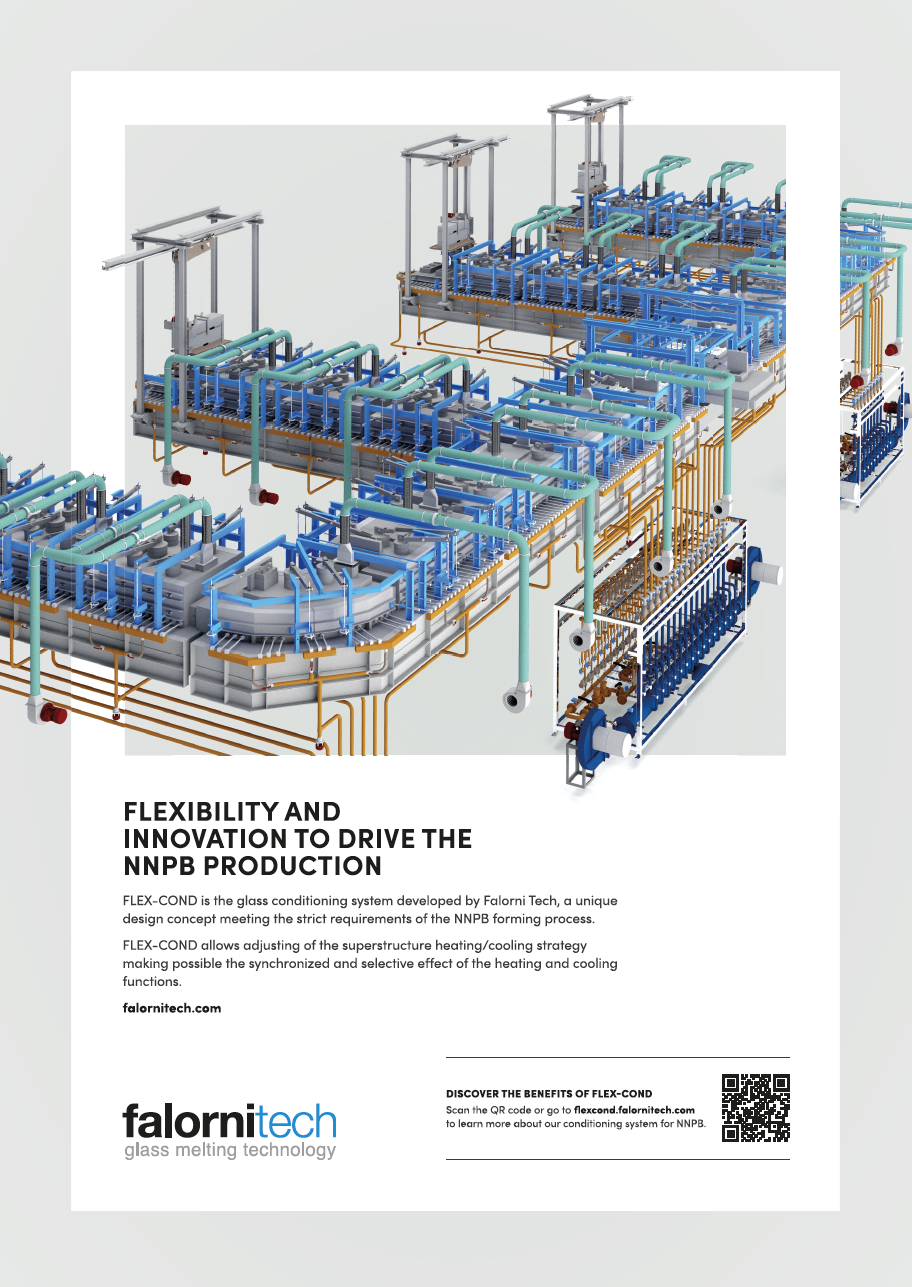 Related arguments:
Salva