Our conditioning forehearths are designed to be flexible and fast…
… to respond with regard to pull, easy to manage and able to provide the highest degree of temperature homogeneity at the same time.
With our design we provide a complete range of solutions that enable our forehearths to be optimized for container and tableware glass production as well as glass tubing, fiberizing, glass wool or any other special production.
Falorni has developed its glass condition forehearth using one technology based on flex-cond technology which combines heating and cooling sections of the channel that enable to manage the temperature profile along the cross section as well as along the centerline.
As a result the glass temperature homogeneity at the forehearth end reaches the maximum grade (> 97%).
The design of flex-cond forehearth features radiating heating by means of air/gas premixed burners installed in the channel sides and a dual cooling circuit in the superstructure which can combine different cooling methods.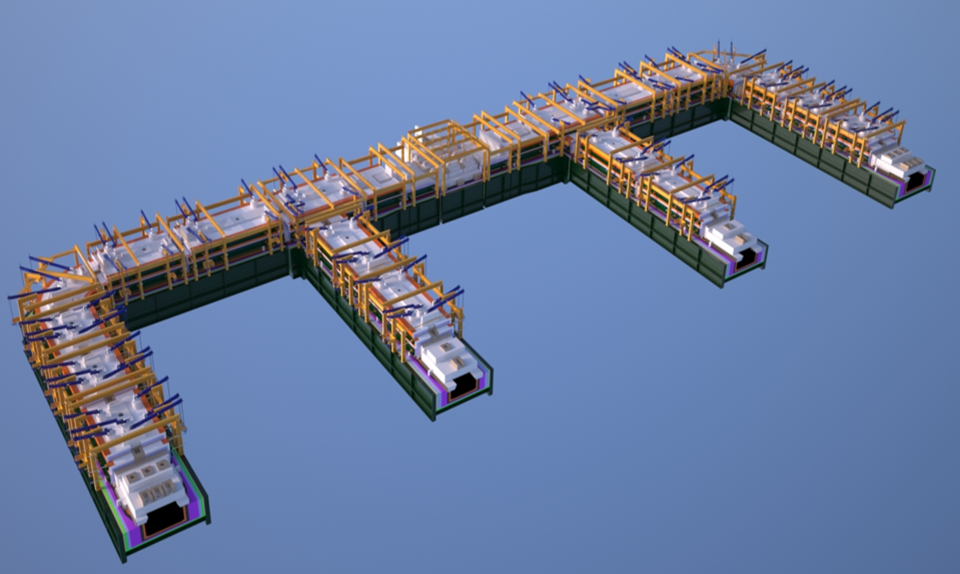 Our flex-cond system fits the production needs with incomparable capability to set and maintain stable and high performance thermal conditions of the glass:
Heat the channel sides without any cooling
Heat the channel sides with direct cooing in the midline
Heat the channel sides with indirect cooling in the midline
Heat the channel middle without any cooling
Properly combining the heating and the cooling the operator can set the temperature profile of the forehearth and always obtain the best temperature homogeneity grade in the spout at the given pull rate.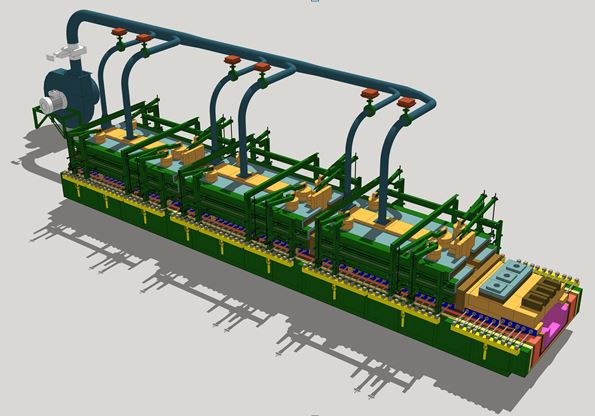 Further contribute is given by the possibility to install one stirring mechanism with different propellers depending on channel size (paddle type in the middle and screw type in the sides) which is installed before the spout.
The glass heating is automatically controlled via the single loop control system, while the cooling is normally manually operated. The opening and closing of the exhaust flaps is manual (optional: motorized open/close) while the air flow control is carried out by means of motorized valves operated by the operator from the remote control room.
Related arguments:
Salva