The glass coloring in forehearth is a well-known technology in tableware production for a long time. With Falorni Tech coloring the glass has never been so easy.
Thanks to the glass coloring technology, the tableware producers were able to melt flint glass in the furnace and then produce different colors on each line during short campaigns and with easy and quick changing. The container glass industry has been always less attracted by such technology as the bottle production campaigns were longer and the colors were sometimes not producible with frits available in the market (i.e. amber colors and special reduced colors).
But recent market evolution has driven the container glass producers too to contemplate in future plans the possibility to use more intensively the forehearth coloring in order to fit the waving market demand.
Today's demand for such systems is growing in both tableware and container glass.
We have developed a complete family of coloring forehearths FCF SERIES with the aim to respond at the best to all demands from the field.
The FCF Series forehearth is available in different sizes and pull. Upon request, it is possible to develop tailored designs taking into account existing-working plants, layout restrictions, technology updates, and other issues.
Falorni Tech is able and available to develop tailored solutions for the end-user depending on environmental conditions, pull requirements, operation requirements, color type, glass characteristics, production technology, etc.
Preliminary support for technical and economic analysis can be provided in order to enable the investor to carry out the feasibility study. After-sales support with expert technicians to help the factory to manage the coloring technique and achieve the highest performance in a short time.
Steel and refractory supply
Combustion and control equipment
Coloring devices
Stirring systems
Assistance to installation
Training, startup, and commissioning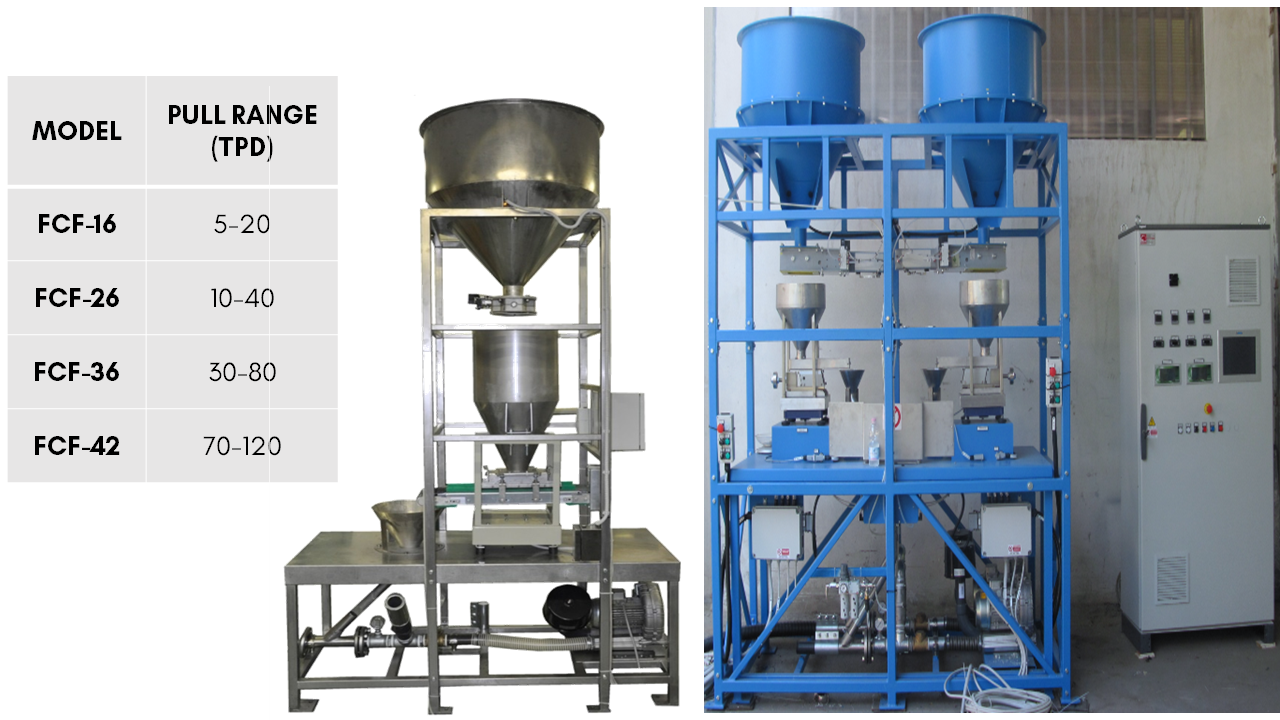 Salva